Configuration Information Section
Configuration page of the PrestaBay module includes Information about your running environment, available updates, license key (if available).
To access this page please open "Catalog—>eBay—>Configuration"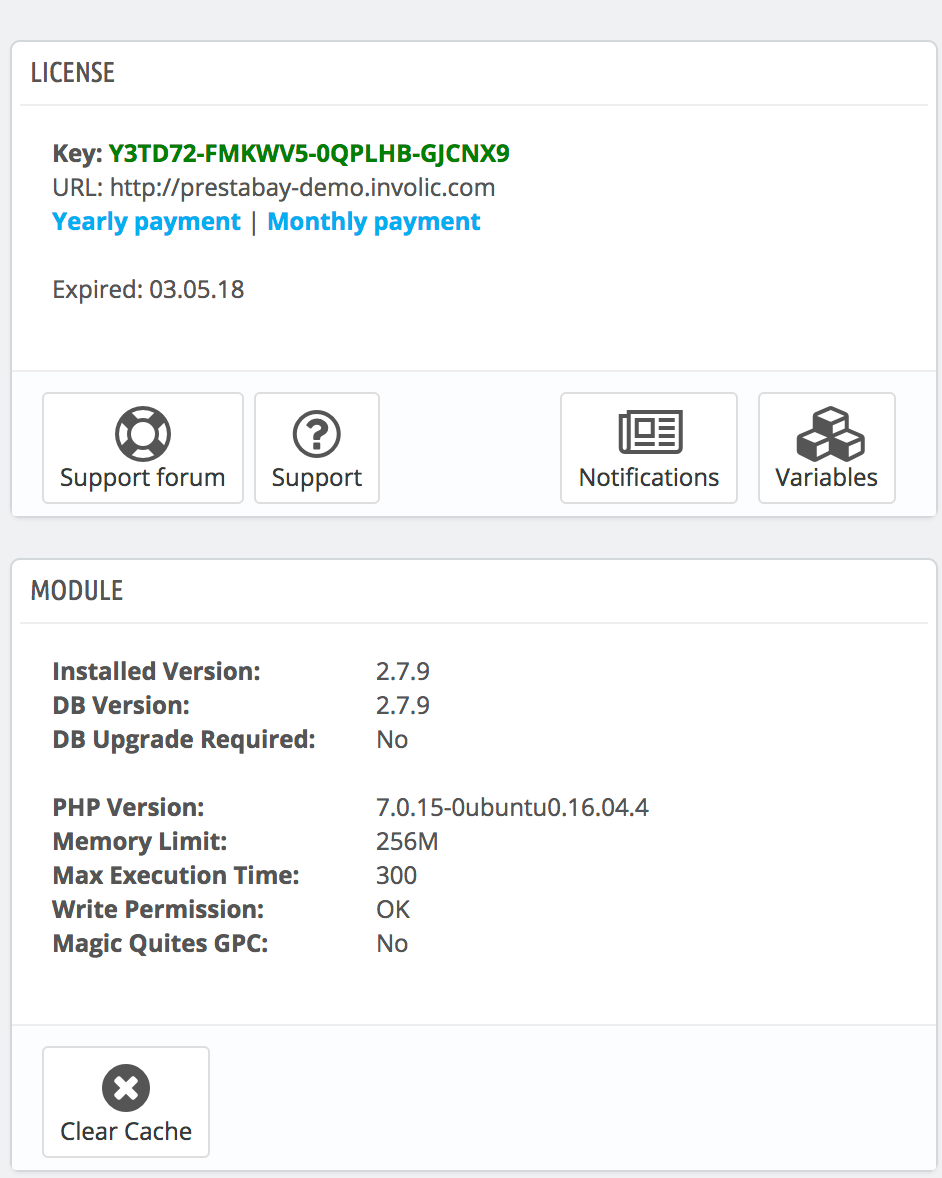 License Key Block
Block include information about your license key, expiration date, information about technical support. If license key don't assigned yet, you possible get it from server using button "Get License".
Module Block
Block show information related server environment and PrestaBay module
Installed Version – module source file version
DB Version – Database version of module
Upgrade Required – required or not update to matching source file version
PHP Version – version of PHP that used for run module.
Memory Limit – limit of memory available for PHP script
Max Execution Time – when PHP script executed more than this time request was terminated
Write Permission – check write permission required for module work. When some permission not suitable you will see error
Button Upgrade Version – shown only when required DB update for module installation
Button Clear Cache – clear internal PrestaBay cache. If some of your eBay accounts have old store categories please click on this button to reset cached value.