Adding your eBay Account
PrestaBay — PrestaShop ebay Integration module allow you using multiple ebay accounts. In order to start sending items or downloads orders, it's important to add at least one ebay account.
For add new ebay account please follow the next steps
Navigate through menu "Catalog->eBay->Config->Accounts"
Click on button New Account
Enter the new Account "Name". This is an alias for an account in Prestashop eBay Integration
Select eBay Account Mode: Sandbox or Live
Click on "Connect to eBay Account"
After redirect on the eBay website please enter your login and password data and then click the "Sign In" button.
On the page "Grant application access" click on "I agree" (if you agree with our Privacy Policy)
The account will be successfully created and linked after redirect back to your Prestashop store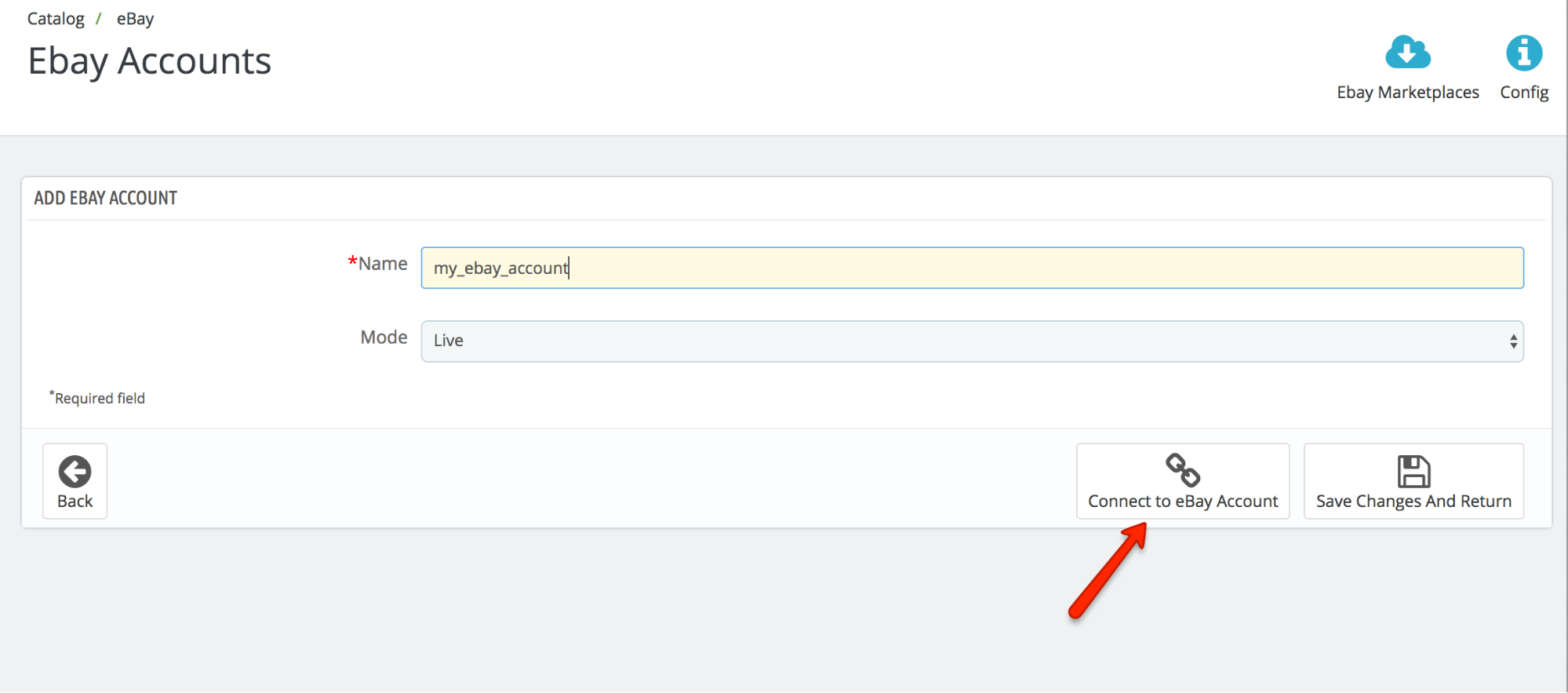 NB! During connection to the ebay account, you will always see the ebay.com website. Independently of your ebay account country you always possible to log in on the ebay.com website.